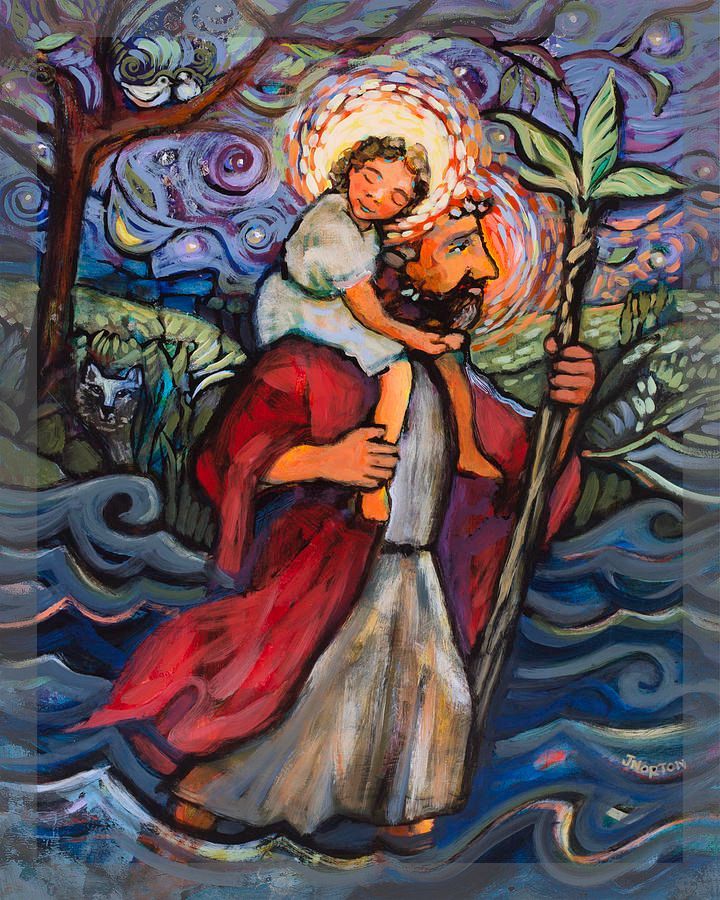 July 23, 2021

Hellooooooo St. Christopher Family!

Happy summer and happy upcoming St. Christopher Feast Day!

A special welcome to our new family members…both kindergarteners and transfer students!

St. Christopher's Feast Day is this Sunday July 25th and will be celebrated in grand fashion. The parish will host an outdoor Eucharistic Procession after the 11:00AM Mass from 12:00-1:00PM. Please join us!

Knights of Columbus Golf Outing to benefit school scholarships will be held Saturday July 31st. Please click here for more details. We appreciate your support!

St. Christopher School Open House
Sunday August 15th from 12:15-1:30PM
Meet teachers
Drop off supplies
Shop used/donated (free) uniforms
Bella Sorella will be selling pizza
Miley Azbill, NCYC Top Talent Winner, will be performing live music
Please join us for 11:00AM Mass, pizza, music, open house, and great community!
School Opening Covid Plans will be released soon. We have been reviewing and discussing the various national recommendations. After local guidance is published, we will finalize our plans and share them with you.

EdChoice/Kindergarten Update: the State of Ohio updated it's EdChoice offering last week. Incoming kindergarteners in the Demmitt School District are now eligible for the EdChoice Traditional Scholarship. We still have space in kindergarten, so if you know any families in the Demmitt district who might be interested in St. Christopher, please let them know they can attend for free. The scholarship will continue for grades 1-8. Interested families can contact Mr. O' at 937-898-5104 x128 or toloughlin@scpschool.org.

St. Christopher (the man, not the school) Fun Facts
St. Christopher lived in the third century.
As a young man, he grew restless, and left home in search of riches and the greatest king in the world.
He served many false kings along the way, but eventually a holy hermit introduced him to Christianity.
Christopher wanted to serve Christ in the best way possible while using all of his talents. Since he was a large strong man, the hermit suggested he help people cross the nearby deep and dangerous river.
One day, Christopher helped a small boy cross the river by carrying the boy on his shoulders. As the river deepened, the boy became heavier and heavier, and Christopher felt like he had the weight of the world on his shoulders.
When they reached the other side, the boy revealed himself as Jesus.
Jesus told Christopher to plant his staff in the ground and life would spring forth. The next morning, the staff had produced beautiful flowers and fruit.
Christopher spent the rest of his life spreading the Good News of Jesus Christ and thousands of people converted to Christianity because of him.
He was later imprisoned and sentenced to death because he would not offer sacrifices to pagan gods. He was shot with arrows and burned, but did not die. He was eventually beheaded in 251 A.D.
I hope you and your family enjoy the rest of your summer and I very much look forward to seeing everyone in August.

St. Christopher…pray for us!

God Bless & Go Falcons!

Mr. O'
St. Christopher School Principal
toloughlin@scpschool.org
937.898.5104
The painting of St. Christopher at the top of this page was done by Jen Norton