April 23, 2021

Hello Falcon Families!

No School on Friday April 30th for Teacher Professional Development.

Kindness Bingo is in full swing and will continue until we are out of prizes. Please encourage your children to do good deeds and submit completed bingo cards to their teachers.

The 2021 Spring Gala (May 6th-8th) will be an Online Auction. The Gala is the single largest fund raising event exclusively for the children of our parish. The programs benefitting from this event include St. Christopher's School and Center for Children. Please check the St. Christopher Spring Gala Facebook page for sneak peeks of the auction items. The bidding link and more details are coming soon!  

Vacation Bible School is back for 2021! VBS is for ages 4 through incoming 4th graders, and will be held July 25-July 29. We'll be trying something new this year and doing VBS in the evenings from 6:00pm-8:00pm. We welcome and need adult and teen (grades 7 and up) volunteers. The theme is Quest for the Kingdom! Together we will embark on a quest, a royal mission through story, song, projects, games, and prayer to search the Word of God for the Kingdom of Jesus and bring it home. For more information and to register your child participant or teen/adult volunteer, please click HERE.

Reminders:

St. Christopher's '21-22 School Calendar is available here.

City Barbeque Fundraiser:
City Barbeque Miller Lane, 6549 Miller Lane, Dayton OH 45414, (937) 200-1660
Monday May 3rd from 11:00AM-9:00PM.
The dining room will be closed, but orders can be placed by phone, app, or online at https://order.citybbq.com/menu/miller-lane
Must use code "FundA" for St. Chris to get credit.
We have a minimum amount to meet, so the more participants the better!
Please see below for more details: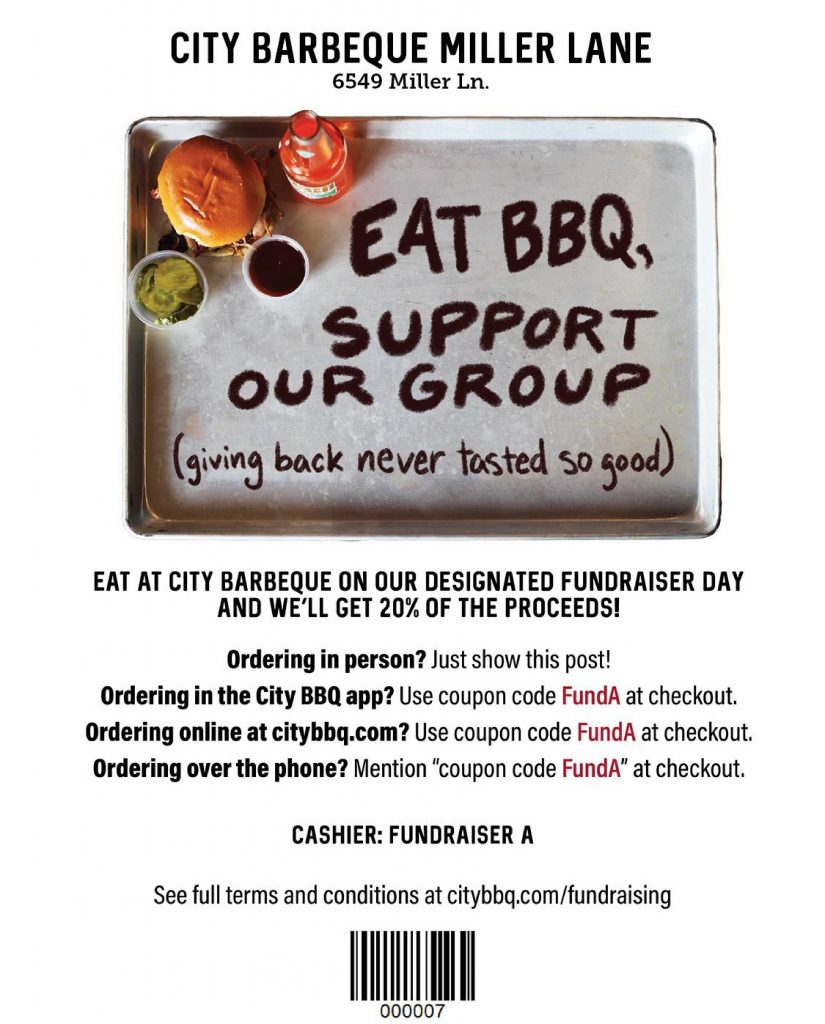 COVID-19 Exposures: if your student is exposed to a positive case, please do not have him/her immediately tested. For the time being, we will be using the CDC's 7-Day Reduced Duration option that recommends close contacts:
Quarantine for 7 full days after the last exposure to a positive case.
Obtain a negative test result from a sample collected on Day 5 or later.
Remain asymptomatic.
May return to school on the 8th day.
Have a Blessed Weekend!

Mr. O'
St. Christopher School Principal
toloughlin@scpschool.org
937.898.5104