September 2, 2022

Hello Falcons!
Important Dates:
Mon Sept 5: Labor Day – No School
Thur Sept 15: Fall Picture Day – order forms were given to students yesterday.
Fri Sept 30: Teacher PDD – No School
Lunch Accounts
Please remember to keep your lunch account funded. A student without funds is allowed to make only two purchases on credit before the account is locked.
If you think you might qualify for the Federal Free or Reduced Lunch Program and you have not yet submitted your application to St. Albert's, you can find the form on their website: http://www.stalbertnutritionservice.com
St. Christopher School Calendar Link, but can also be found on our website.
Car Riders:
Morning: the green cones signify the drop-off zone and we need to get as many cars as possible in that zone for each drop cycle. Therefore, please use the very first cone (near maintenance garage) and the very last cone (near playground) to unload students.
Afternoon: please do not park in the church lot and walk to the car-rider lot to pick up your student. Also, please do not pull out of line early to go to the playground; please wait until all students are loaded into cars and then, when it is your turn, exit the line.
REMINDERS
St. Christopher School Strategic Growth Plan
All families are invited to participate financially in our planning project. If you are able to help us fund this important project, please contact me.
To learn more about our consultant, ISPD, and the planning process, please click on THIS LINK and scroll down to the Strategic Growth Planning section.
Safety & Security: G2G's data collection will be finished next week and then they will start writing our formal assessment report.
Youth Ministry registration for 2022-2023 is now OPEN for Grades 6-8. Register today and join together in a fun youth group setting with other area teens from St. Christopher parish and St. John the Baptist parish, every 2nd and 4th Sunday of the month. First meeting is a Parent & Teen Welcome and Info Night on Sunday, Sept. 11 from 6:30-7:30pm at St. John the Baptist Catholic Church in Tipp City. See the attached flyer for more details and to register.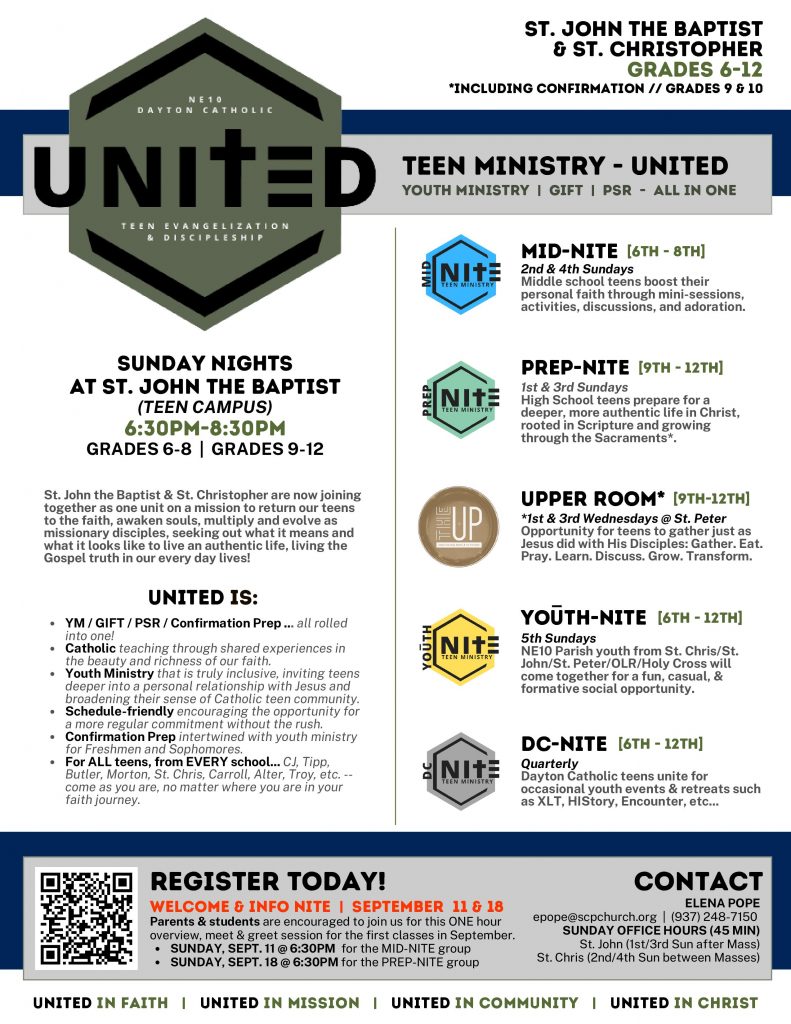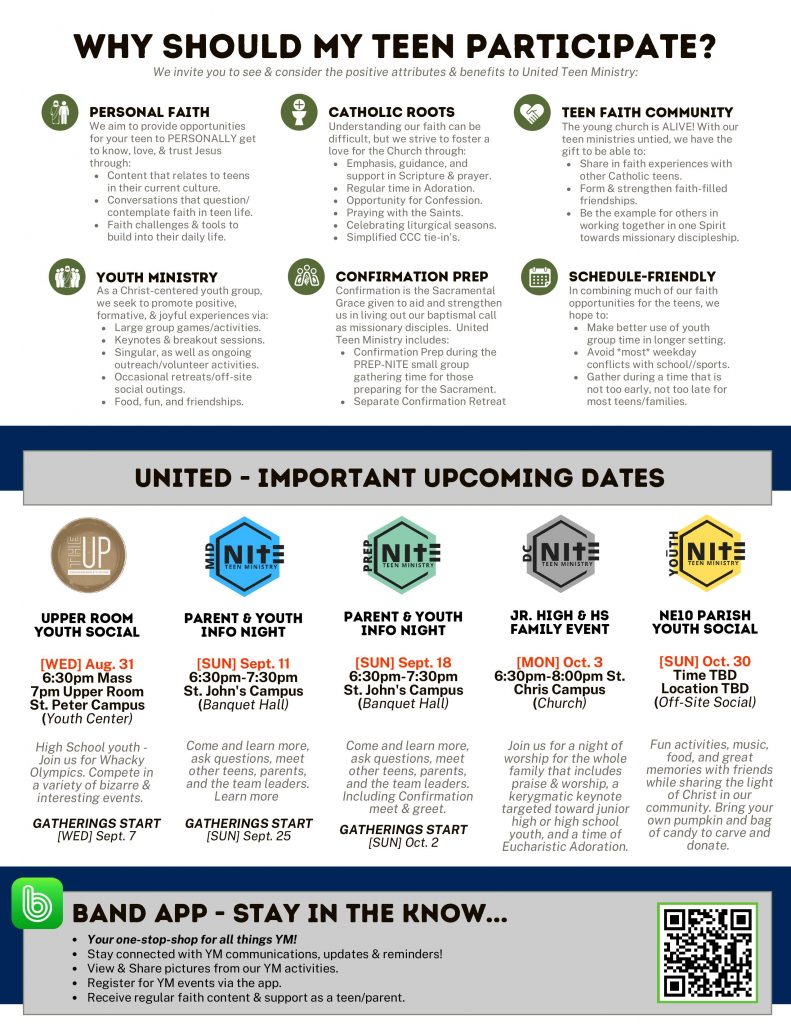 That's all for now. If you have questions or suggestions, you know where to find me; please do not hesitate to reach out.
St. Christopher, pray for us.
Have a blessed LONG weekend!
Mr. O'
St. Christopher School Principal
toloughlin@scpschool.org
937.898.5104