May 20, 2022

Hello Falcon Families!

One week to go!
Last day of school, Friday, May 27th
Early dismissal at 11:00am
Bus transportation:
Vandalia & Tipp City will transport home
Northmont will not transport home
Talent Show is Monday from 12:45-1:45pm in the gym. If your child is performing, please feel free to attend.
Vacation Bible School
Registration for VBS and VBX is open now.
It will be a week of fun, excitement and God driven purpose for your kiddos.
The fun includes diving into scripture, music, games, snacks and prayer.
Register here: https://www.cognitoforms.com/StChristopher1/VBS2022
VBS = children age 4 to incoming 4th graders
VBX = children going into 5th and 6th grade
Volunteers = incoming 7th graders to adult – we expect close to 100 children so many volunteers are needed!
————————–
Reminders
————————–
Parish Festival Volunteers are greatly needed.
June 10-12: Shifts:

Saturday 12:00pm – 4:00pm

Saturday 8:00pm – 12:00am

Booths: Hamburger, Beer, Fun Foods, Bingo, Fun City, Gambling, Plant/Cake.
You can invite family and friends to work with you!
You can pick your own booth and time or you can simply pick a time and we will assign you to a booth.
If you are able to work, please email Julie Wheeler with your: Name, Phone, Shirt Size, Booth Preference, Time Preference.
Thank you!!!
The '22-23 School Calendar: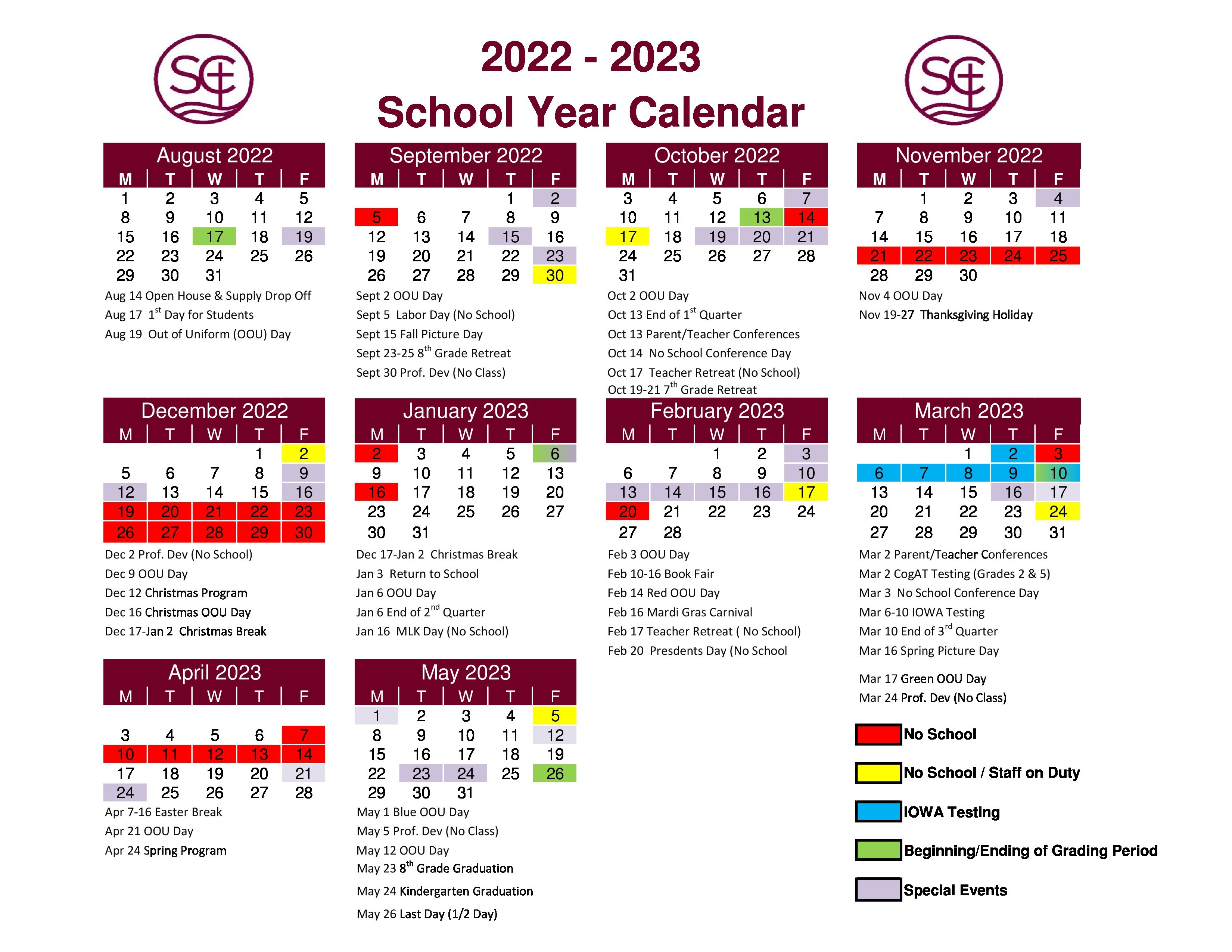 The St. Christopher Parish Summer Festival: the school would like to donate a variety of baskets for the festival raffle. We are requesting donations by themes and grades, per below. The last day for donations is Friday May 27th. Thank you for help!!
K: LEGO Sets
1: Pringles
2: Anything Chocolate
3: Ice Cream Gift Cards
4: Coffee Gift Cards or Bags of Gourmet Coffee
5: Restaurant Gift Cards
6: Home Improvement Gift Cards (e.g., N. Dixie Hardware, Lowes, Home Depot)
7: Vandalia (i.e., anything from Vandalia owned businesses, even if it overlaps another theme/grade)
8: Dayton (i.e., anything from Dayton owned businesses, even if it overlaps another theme/grade)
God Bless & Go Falcons!
Mr. O'
St. Christopher School Principal
toloughlin@scpschool.org
937.898.5104