September 16, 2022

Hello Falcons!
Short letter this week. No news is good news! Please remember our School Gala is coming up….
The School's Annual Gala is an important fundraiser for our school and pre-school, second only to our parish subsidy.
This year, all Gala proceeds will go towards our security upgrades.
If you cannot attend in person, please bid on one our items!
You can click on this GALA LINK to buy tickets or register for the online auction.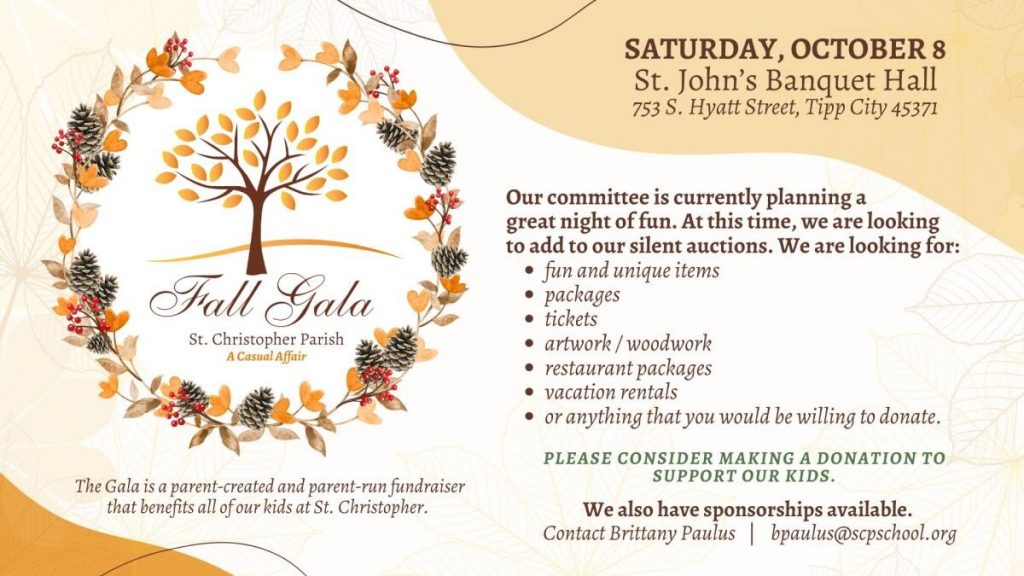 Thank YOU!!!!
Mr. O'
St. Christopher School Principal
toloughlin@scpschool.org
937.898.5104