November 10, 2023

Hello Fall Falcons!
Winter Weather Clothes
Recess: students will have outdoor recess if the temperature is 32 degrees or above. Please make sure your child is dressed appropriately.
November-February (Grades K-5)

Leggings or tights must be worn under jumpers/skirts/skorts
Family Event! The Doug and Dave Show
Where: St. Chris Church
When: This Tuesday, November 14th at 7:00pm
What: Music, humor and storytelling. Doug and Dave present an uplifting message of hope and the love of Jesus. Great for all ages!
We shared this VIDEO CLIP with all students.
Please join us!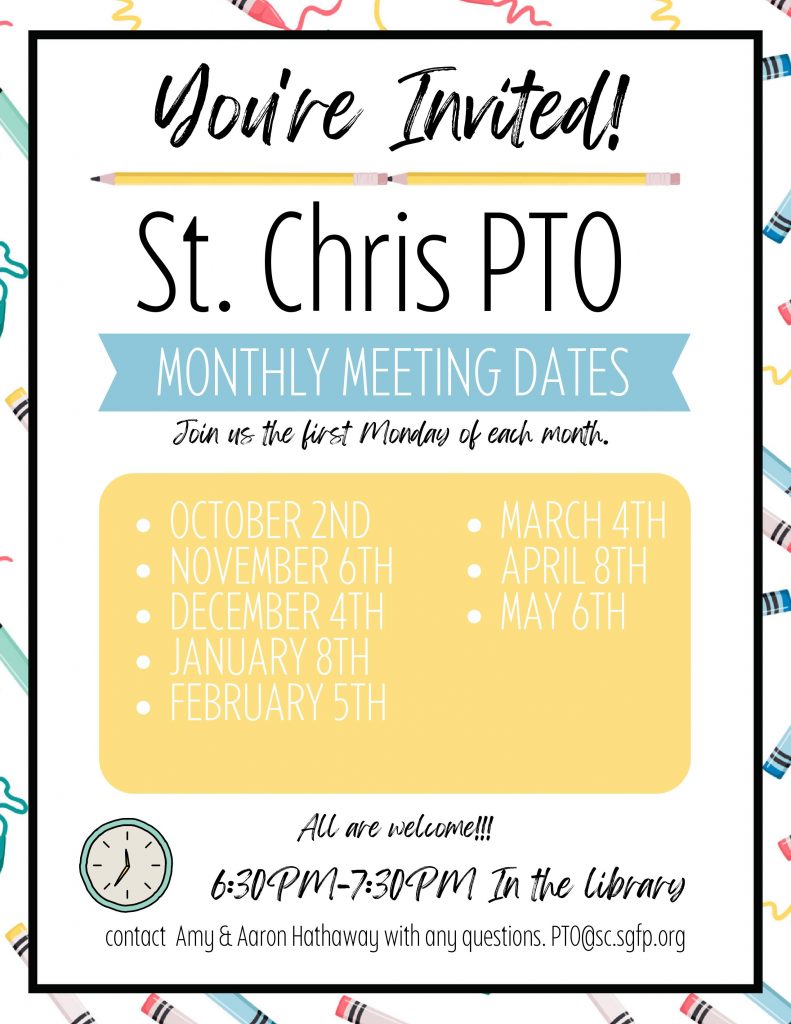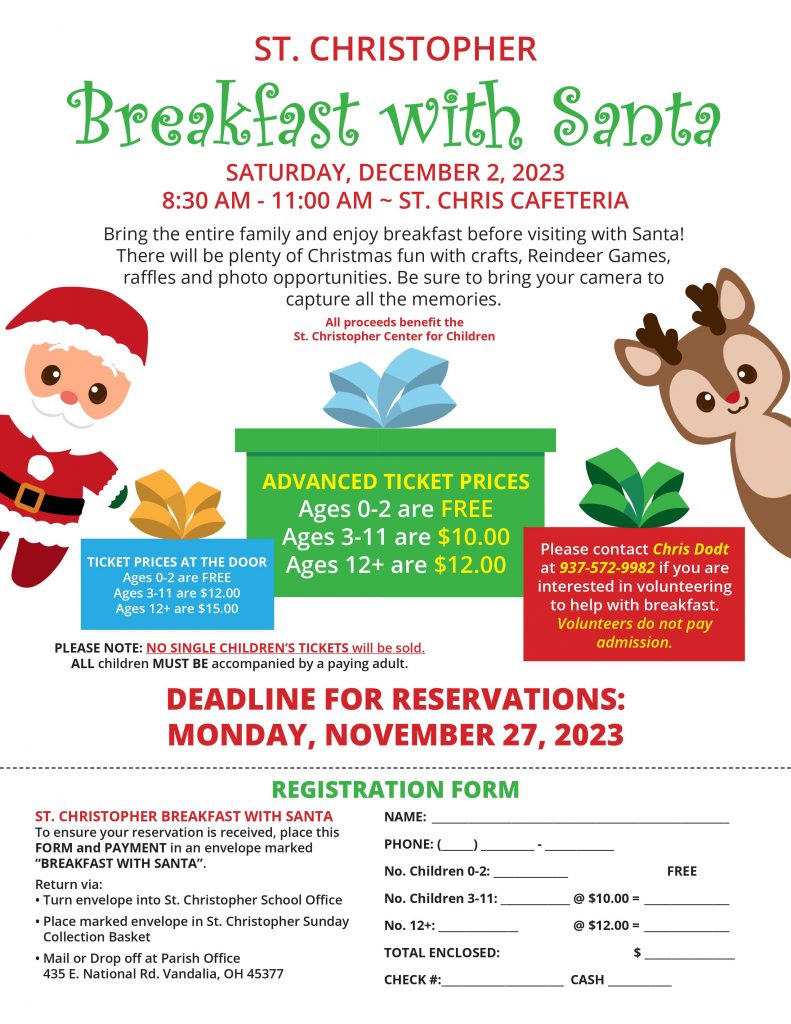 ——————–
REMINDERS
——————–
Re-Enrollment
We ask that you please re-enroll by December 31st.
Re-Enrollment Instructions can be found HERE and on our website under the "Admissions" tab
Open Enrollment for the public will start on January 1st.
Household Survey: if you have not yet completed our Household Survey, please do so using THIS LINK. Your confidential answers to this survey will determine how much federal funding we will receive. It's a big number, so your participation is super important. It will take 5 minutes or less. Thank you!
Christmas Plant Sale: the school will be selling a variety of sizes and colors of Poinsettias, Christmas Cactus, Cyclamen, Noble Wreaths and White Pine Roping. Orders are Due by November 14th and will be ready for pick up on Tuesday, December 12th between 3 – 6 p.m. in the St. Christopher School Emmaus Center. Orders can be placed using THIS LINK. If you have any questions, please email or call KimThompson in the school office at 937-898-5104.
Please do not hesitate to reach out to me, if I can help you in any way.
Thanks & Blessings!
Mr. O'
St. Christopher School Principal
toloughlin@sc.sgfp.org
937.898.5104